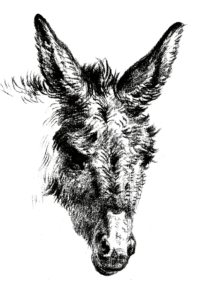 La Axarquía is a unique place in the world.
And it is here, in this unique territory where our vineyards are located.
A place full of contrasts, which extends from the high Sierra de la Maroma, to beaches with a purely Mediterranean climate, which generates countless microclimates.
The landscape of La Axarquía is dominated by countless mountains with steep slopes, our vineyards can reach 70% slope in some cases, which prevent us from working the vineyard in a mechanized way, resorting, in most cases, to the work of mules, an animal that we wanted to pay tribute to on our labels and logo as a symbol of hard work and determination.
Wine has been linked to the land in La Axarquía since the Phoenicians in the 6th century B.C. and since then, it has been present in our culture through a tradition that has crossed time, reaching almost intact until today.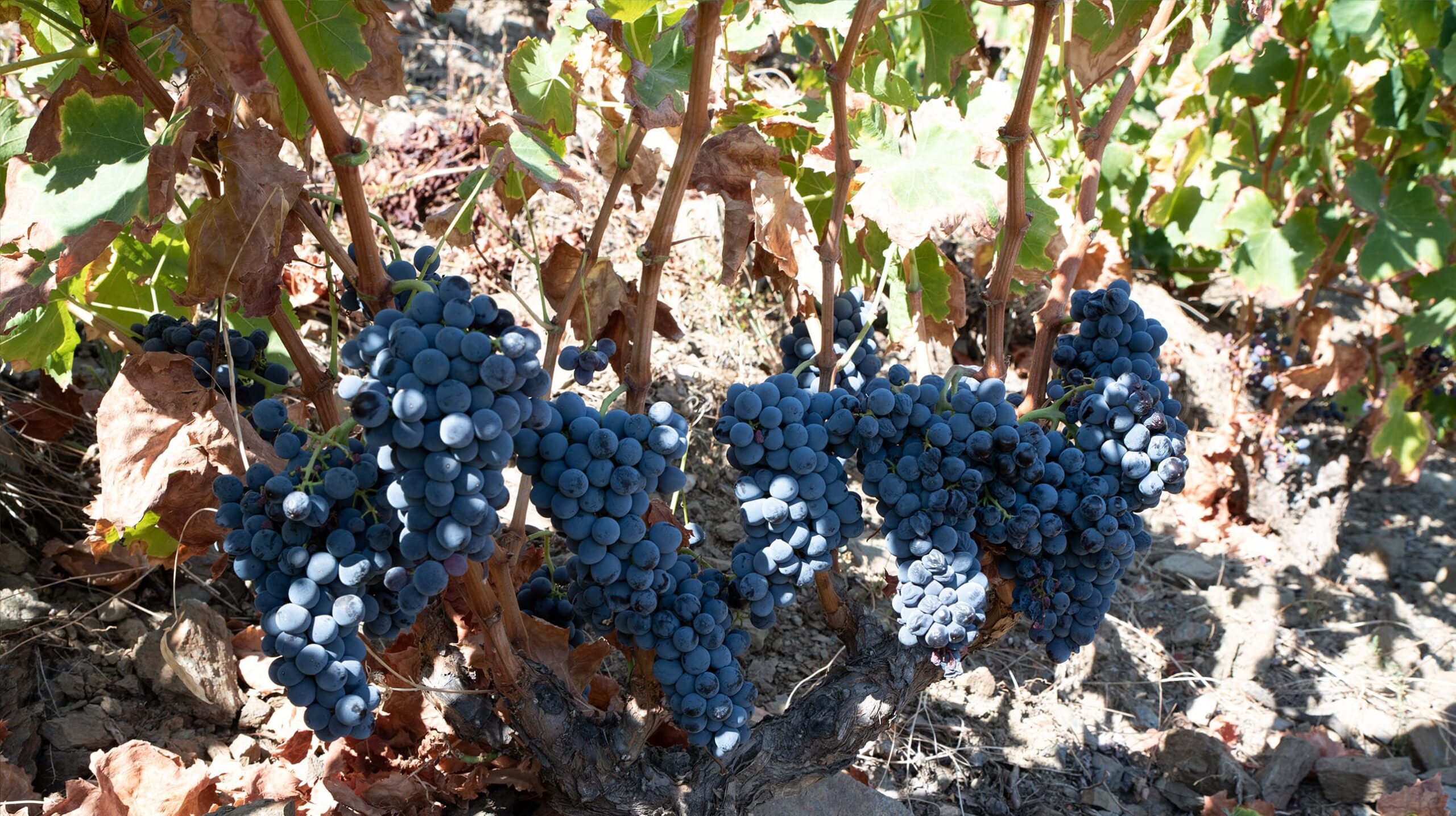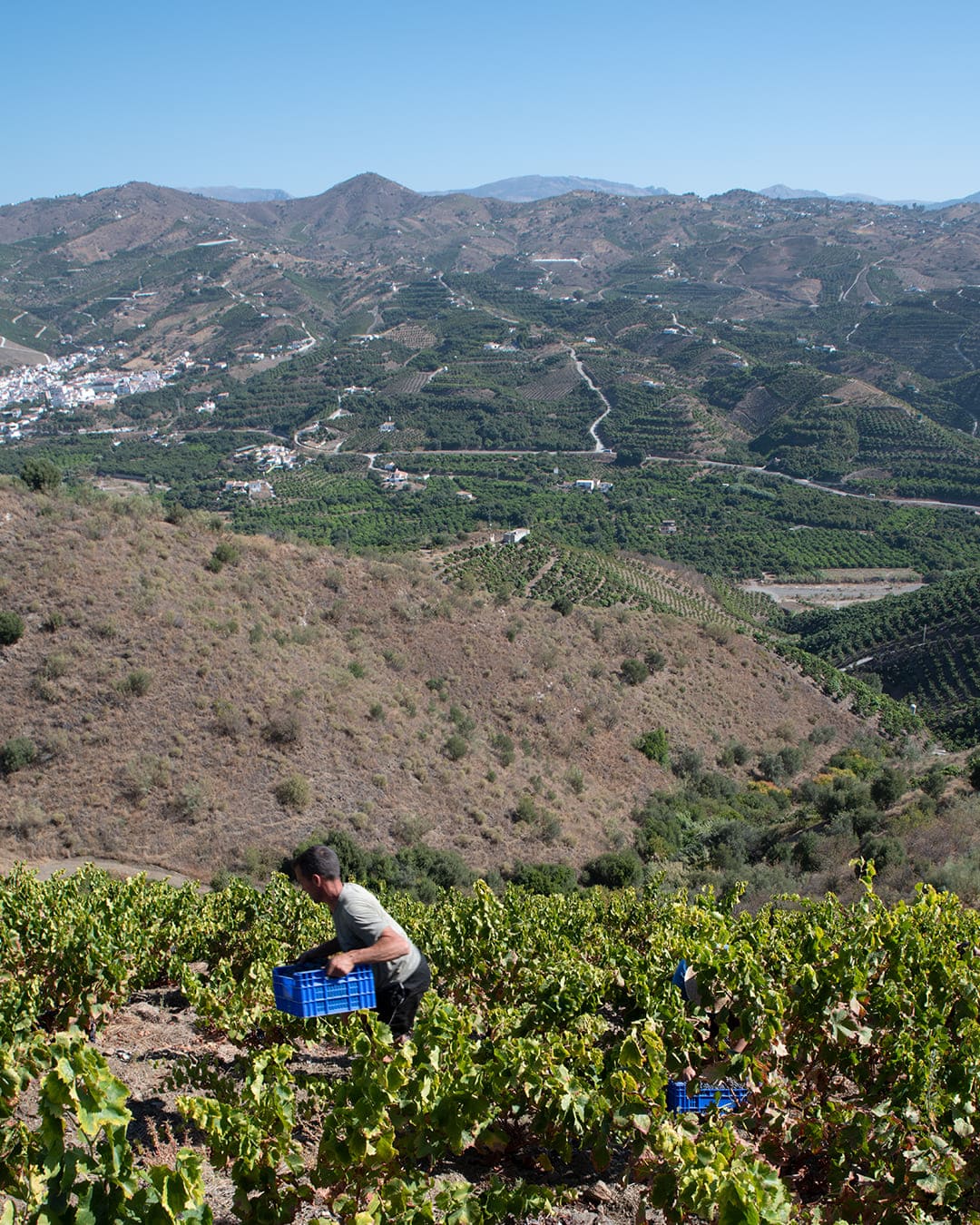 Historically, the wines of the area have been sweet wines made mainly with Muscatel grapes, although for some time now tastes have changed and drier wines are being made, seeking sincere wines that are faithful representations of the landscape and its grapes, but which also identify in some way their creator.