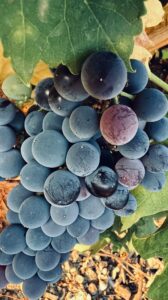 Grenache is the variety that occupies the largest surface area in the world, with nearly 200,000 hectares, half of which are in Spain, and its cultivation is characterized by the need for dry and warm climates, hence the 'Mediterranean Arc' is the ideal environment for its growth. It is a tremendously versatile variety that adapts very well to poor, dry soils, withstands heat perfectly and can even be planted at altitudes of up to 2,000 meters
This late-ripening variety, very vigorous, very productive and resistant to wind and drought, produces large, conical-shaped, very compact bunches with medium-sized, thick-skinned berries and abundant juice, characterized by high sugar levels, This has historically resulted in wines with high alcohol content, low acidity, medium to low tannins, low color intensity and red fruit flavors (strawberry, red plum, red cherry) and sometimes spices (white pepper and licorice).
Due to its refreshing red fruit flavors, it is a tremendously versatile grape in the winery and is commonly used in the production of young, fruity rosé wines or is found in coupages with other grapes, such as Syrah in France or Tempranillo in Spain, which add color, acidity and tannins, although we can also find young single-varietal or barrel-aged red wines, which add complexity to the flavor.
Our Málaga Grenache: Ingénito
For years, its wines were tremendously reviled in Spain, although in the last decades it has lived an authentic revolution worldwide, being the Grenache very present in many Spanish Denominations of Origin, we in the D.O. Sierras de Málaga elaborate Ingénito, a wine 100 % of fresh and Mediterranean Grenache.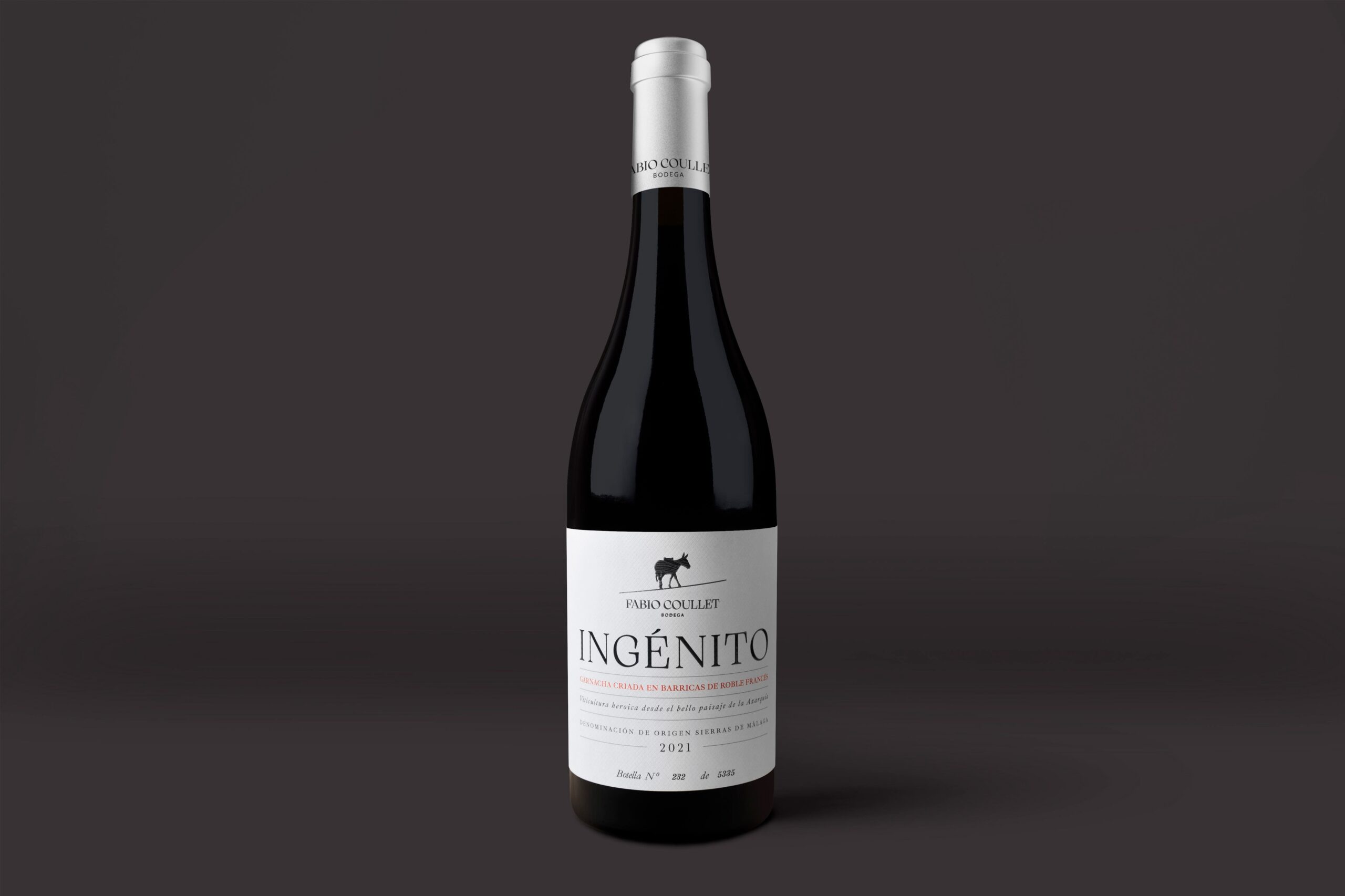 Ingénito is our 100% Grenache wine from vineyards in the village of Almáchar, faithful ambassadors of the steep vineyards of the Axarquía, in Málaga, with slopes of up to 70%.
After a manual harvest, aided by the invaluable animal power of our mules, we carry out a manual check to avoid overripe berries, thus achieving a Grenache of fresh expression, with aromas and flavors of crunchy red fruits with a smooth, satiny texture, the result of refinement during 4 months in 225-liter French oak barrels.
Haven't tried our Ingénito yet? What are you waiting for? Get your Ingénito batch today.